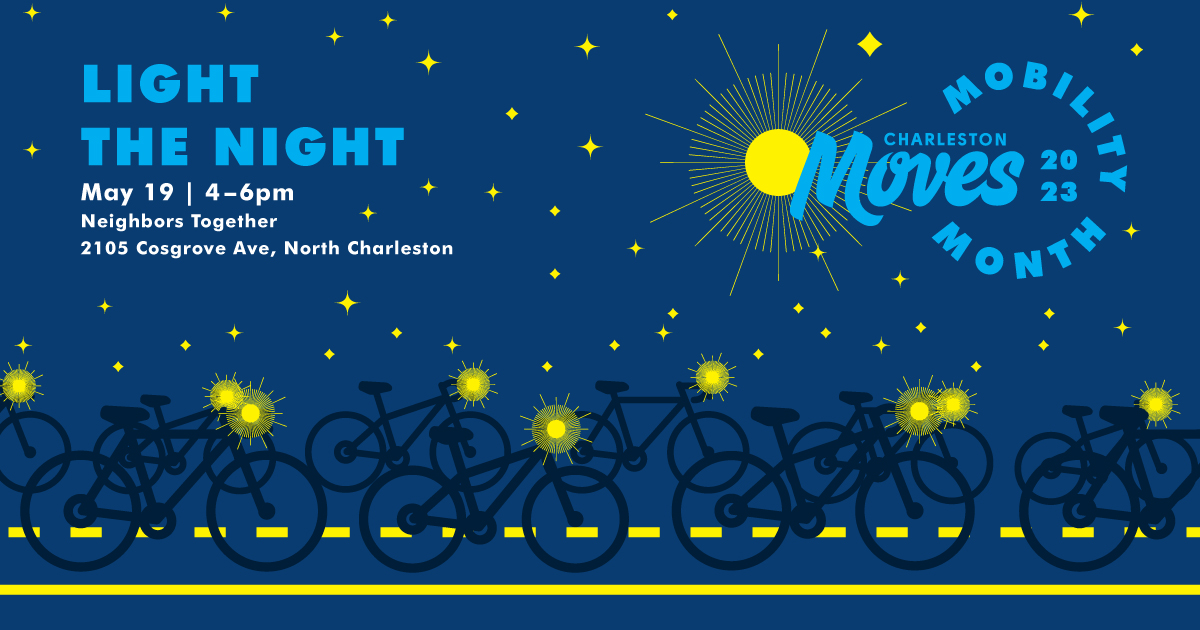 Join our partners Charleston Moves in celebrating National Bike to Work Day!
This bicycle safety focused non-profit will be set up on the corner of Cosgrove and Rivers from 4-6 on Friday May 19th to give away bike lights for pedestrians and neighbors.
Come Celebrate Mobility Month at Neighbors Together!